Dean Amburn
Intellectual Property Attorney
3x Lawyer of the Year
2016, 2017, 2019
Dean has a passion for litigating complex intellectual property (IP) cases and protecting IP assets.
He has over twenty-seven years of litigation experience. He also prepares and prosecutes patent and trademark applications.
Dean has experience litigating patent, trademark and trade secret cases in multiple jurisdictions including United States District Courts, the International Trade Commission (ITC), the Trademark Trial and Appeal Board (TTAB), the Federal Circuit, the 6th Circuit Court of Appeals, and state courts. He works with and has successfully protected many clients' IP rights, including clients involved in bet-the-farm type litigation. Clients include Fortune 500 companies, domestic and foreign, medium to small businesses as well as individuals.
He also prepares and prosecutes patent and trademark applications including appeals, inter party reviews (IPR), cancellation and opposition proceedings. He also counsels clients regarding IP related issues and prepares legal opinions including freedom to practice and invalidity opinions. Dean is a licensed attorney in Michigan and licensed as a patent attorney eligible to practice before the United States Patent and Trademark Office. He is not licensed to practice in Delaware but can be admitted to practice pro hac vice in the Delaware courts.
In addition to being selected three times as a "Lawyer of the Year" by The Best Lawyers in America® he is also included in the 2015-2019 edition of Leading Lawyers at Lawyers.com® and selected by dbusiness Magazine as a 2015-2019 Top Lawyer. Other awards include: 2015-2019 IP Star by Managing IP Magazine; recognition by Acquisitions International; and by America's Top 100 High Stakes Litigators. Dean has an AV (Preeminent) rating by Martindale-Hubbell.
Dean's publication, IP Strategies for Business Managers, provides practical advice for protecting IP and avoiding infringement. He contributed to the national publication, Inside the Minds: Litigation Strategies for Intellectual Property Cases (2012, Thomson Reuters) on topics including patent eligibility of software and business methods, trade secret case strategies, and discovery of electronically stored information (ESI).
Dean is a frequent speaker on IP, including: IP Patent Camp at the MidMichigan Innovation Center (3 years); IP Webinar for VetBizCentral; IP Talk at TechTown Detroit; IP Talk at DC3S; and IP Talk – Everything You Ever Wanted to Know about IP But Were Afraid to Ask through Midland Tomorrow in cooperation with Northwood University during Entrepreneurship Week.
Dean brings an entrepreneurial spirit to his work and enjoys sharing in his clients' successes. He is also committed to keeping open communication with his clients and is readily available to answer his client's questions.
In his spare time Dean enjoys traveling with his wife Laurie and two sons. He also enjoys running and working on his 1969 Dodge Charger RT SE. Dean is the inventor on four patents relating to an electronic securities trading system, including U.S. Patent Nos. 8,788,398, 8,175,956, 7,552,085 and 7,356,499.
Intellectual Property Counseling and Protection

IP Litigation including Patent, Trademark, Trade Secret and Copyright Litigation

Patent Applications and Prosecution

Trademark Applications and Prosecution including Oppositions and Cancellations

Domain Name Dispute Litigation

IP Agreements
All State Courts in the State of Michigan

Federal District Court for the Eastern District of Michigan

Federal District Court for the Western District of Michigan

Various Other Federal District Court

U.S. Court for Appeals for the 6th Circuit

U.S. Court of Appeals for the Federal Circuit

Registered Patent Attorney
Federal Bar Association for the U.S. District Court for the Eastern District of Michigan
Michigan Bar Association Technology Law Section
International Trade Commission Trial Lawyers Association
Michigan Patent Law Association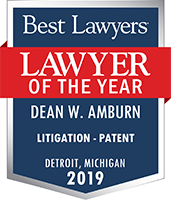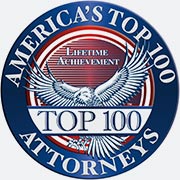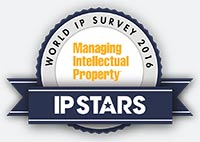 IP Stars Intellectual Property