Delaware Office
1504 N. Broom St.
Suite 1
Wilmington, DE 19806 
Contact:
Direct: 302-482-4041
Mobile: 267-210-2957
Office: 302-482-4040
Dave has extensive experience as a trial attorney, having tried over 70 cases in his career. He concentrates on representing entrepreneurs and businesses, helping them grow and protect their valuable intellectual property assets, ideas, and business practices. Dave is well-respected for his work with businesses, and was voted by his peers as a Top Lawyer in Delaware for 2020. 
Prior to entering private practice, Dave spent four years as a Deputy Attorney General with the Delaware Department of Justice, where he served as a prosecutor in the Misdemeanor Trial Unit, the New Castle County Felony Trial Unit, and the Wilmington Felony Trial Unit.  In his time as a prosecutor, Dave handled thousands of cases, ranging from misdemeanor/traffic offenses up to serious felonies and homicides.  In addition to his normal caseload, he was the lead prosecutor for the Drug Diversion Program in the Court of Common Pleas and the Mental Health Program in Superior Court. Dave was further tasked with creating and implementing a training curriculum to help new prosecutors sharpen their courtroom and trial skills.
Following his work as a prosecutor, Dave worked as an intellectual property litigator, where he represented copyright owners of photographic works in complex, multi-million-dollar Federal lawsuits against large publishing companies.  Dave now focuses on a broader range of intellectual property matters including patent, trademark, and copyright infringement.
In addition to helping business clients, Dave serves as an attorney with the Office of the Child Advocate, where he represents children in Delaware who have been placed into foster care. Dave represents children throughout their entire stay in foster care, and, in some cases, for years beyond foster care.
Dave received his law degree from the Temple University Beasley School of Law where he focused on Trial Advocacy and public service. His dedication to public service while at Temple Law earned him induction as a Fellow into the Rubin Public Service Honor Society.
While in law school, Dave served as a Judicial Intern for the Honorable Ellen M. Ceisler in the Court of Common Pleas of the First Judicial District of Pennsylvania. 
Dave has served as a Guest Lecturer for the Delaware Supplemental Bar Review, where he has lectured on the Rules of Evidence.
Dave holds a bachelor's in business administration (B.B.A.) from Temple University's Fox School of Business, where he majored in Risk Management and Insurance.
Speaking Engagements
Delaware Supplemental Bar Review – Evidence Lecture, June 2014
New Castle County Police Department, Training – 4th, 5th, 6th Amendment Issues, November 2014
Delaware State Police, Training – 4th, 5th, 6th Amendment Issues, May 2015
Delaware Supplemental Bar Review – Evidence Lecture, June 2016
Small Business Expo – "As Dangerous as 1-2-3; Three Legal Mistakes Small Businesses Can't Afford to Make," April 2017
J.D. Temple University, Beasley School of Law, 2012
B.B.A. Temple University, Fox School of Business and Management, 2009
Delaware Bar
New Jersey Bar
Delaware Today Top Lawyer, 2020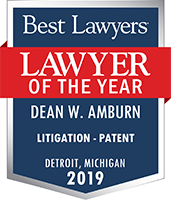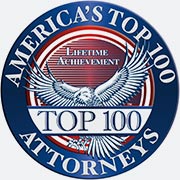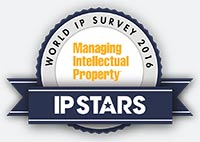 IP Stars Intellectual Property